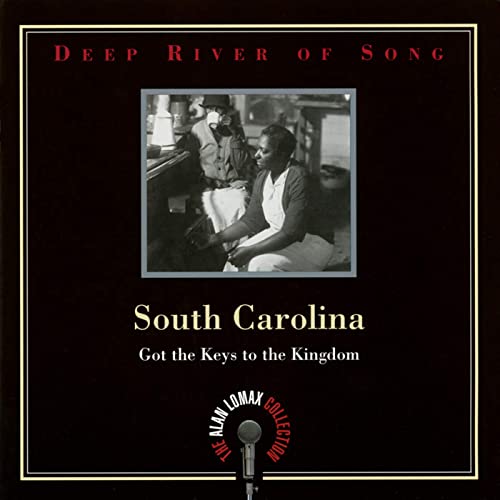 South Carolina: Got the Keys to the Kingdom
( Rounder Records 2002 )
Part of the Deep River of Song Series
Available for purchase:
Recorded between 1934 and 1939 by John A. Lomax, Ruby T. Lomax, and Alan
Lomax. Compiled by Alan Lomax and Peter B. Lowry. Notes by Aaron
McCullough. 
The Gullah enclave of Murrells Inlet, South Carolina, was home to a distinctive tradition of deeply moving unaccompanied spirituals and work songs that the Lomaxes recorded onto aluminum and acetate discs in the 1930s. Included with them here are children's songs and songs from the parallel traditions that thrived in the state prison system.