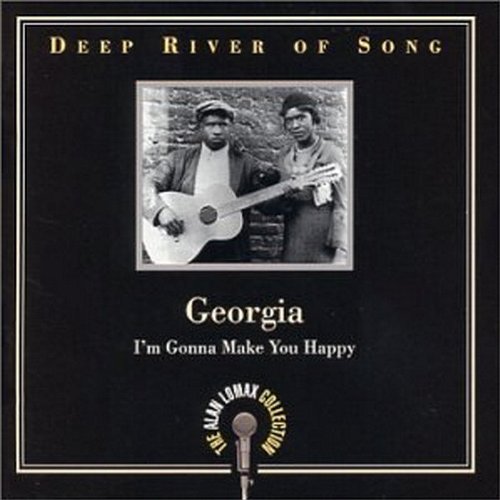 Georgia: I'm Gonna Make You Happy
( Rounder Records 2001 )
Part of the Deep River of Song Series
Available for purchase:
Recorded between 1934 and 1943 by John A. Lomax, Ruby T. Lomax, Alan Lomax,
Mary Elizabeth Barnicle, Zora Neale Hurston, Lewis Jones, Willis James, and John
Work. Compiled by Alan Lomax and Peter B. Lowry. Notes by David Evans, Ph.D.
Series Editor: David Evans, Ph.D.
English convicts, militant Scottish Highlanders, German religious refugees, and slaves brought directly from Africa carved out in Georgia a harsh and often impoverished agricultural life.. Racial conflict and repression lasted in Georgia until late into the 20th century, but the state produced some of the stellar figures in Black music and American literary history, and nurtured the Sea Islands, where African-based ways of life and music-making went on relatively peacefully until the 1960s. These pioneering recordings made in the 1930s and1940s feature Blind Willie McTell, Buster Brown, and great but lesser-known artists such as Reese Crenshaw, Camp Morris, the Smith Band, Sidney Stripling, SophieWing performing blues, ballads, folk ragtime, 19th century dance tunes, spirituals, and worksongs.