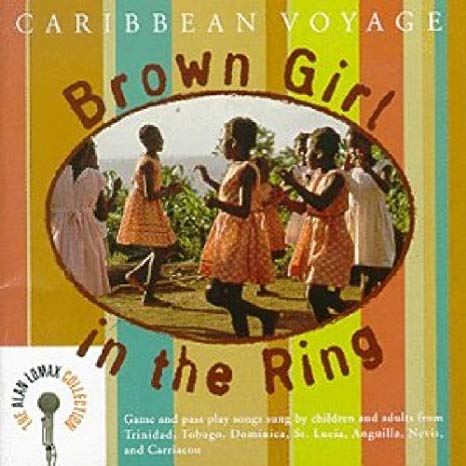 Brown Girl in the Ring
Notes by Bess Lomax Hawes, Alan Lomax, and Jacob D. Elder
Delightful and inventive game and pass-play songs, sung by children and adults from Trinidad, Tobago, Dominica, St. Lucia, Anguilla, Nevis, and Carriacou. A mix of African, British, French, and Spanish rhythms and traditions flow into joyful and absorbing lessons in memorization, comportment, socialization, and preparation for life. Accompanies book by the same name, with an Introduction by Jacob D. Elder, Ph.D. Both CD and book are designed especially for use by the classroom and teacher.