ACE presents at Rock and Roll Forever Foundation's 2017 Summer Teacher Workshop
July 27, 2017
ACE's Jorge Arevalo Mateus and Kathleen Rivera gave a presentation entitled "Vision and Dance: The Global Jukebox, The Urban Strain, and Rock Metrics" at the Rock and Roll Forever Foundation's 2017 Summer Teacher Workshop, held at NYU on July 20th.
The annual workshop brings together a stellar group of guest presenters, educators and cultural specialists that are working to share new ideas, media, and technology with utility for Arts education and pedagogy.
From a variety of disciplinary and research interests, the teachers received a historical and conceptual overview of Lomax's later research projects, "The Global Jukebox" and "The Urban Strain", and a descriptive tutorial about Cantometrics and Choreometrics, the systems Lomax and his team of researchers conceived for analyzing and correlating social behavior with songs and dance.
ACE looks forward to continuing our partnership with the RRF Foundation and finding ways to get the Global Jukebox into schools and classrooms, from K-12 to colleges and universities, while developing new curricula and partner lesson plans informed by the practical application and use of theglobaljukebox.org.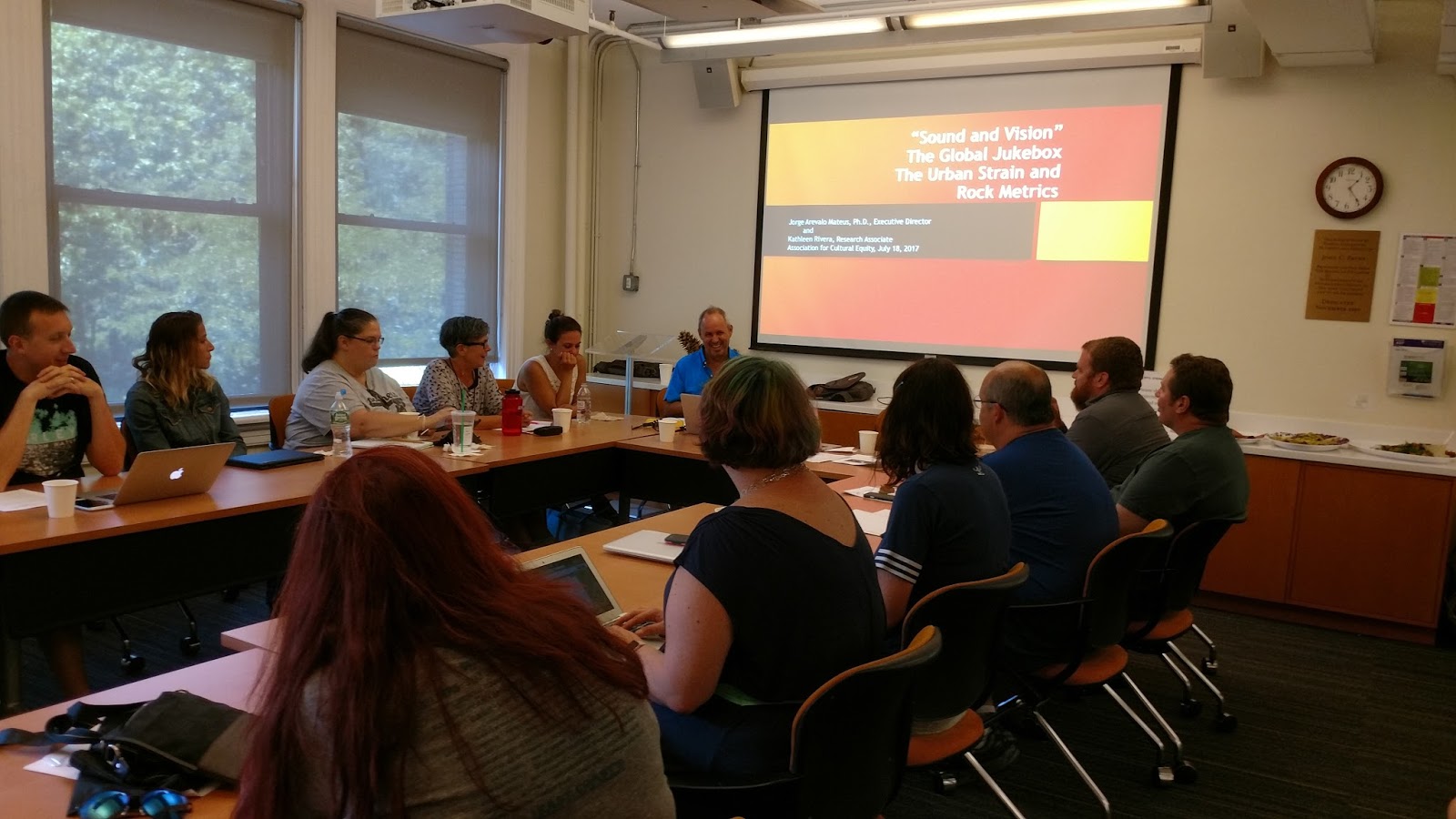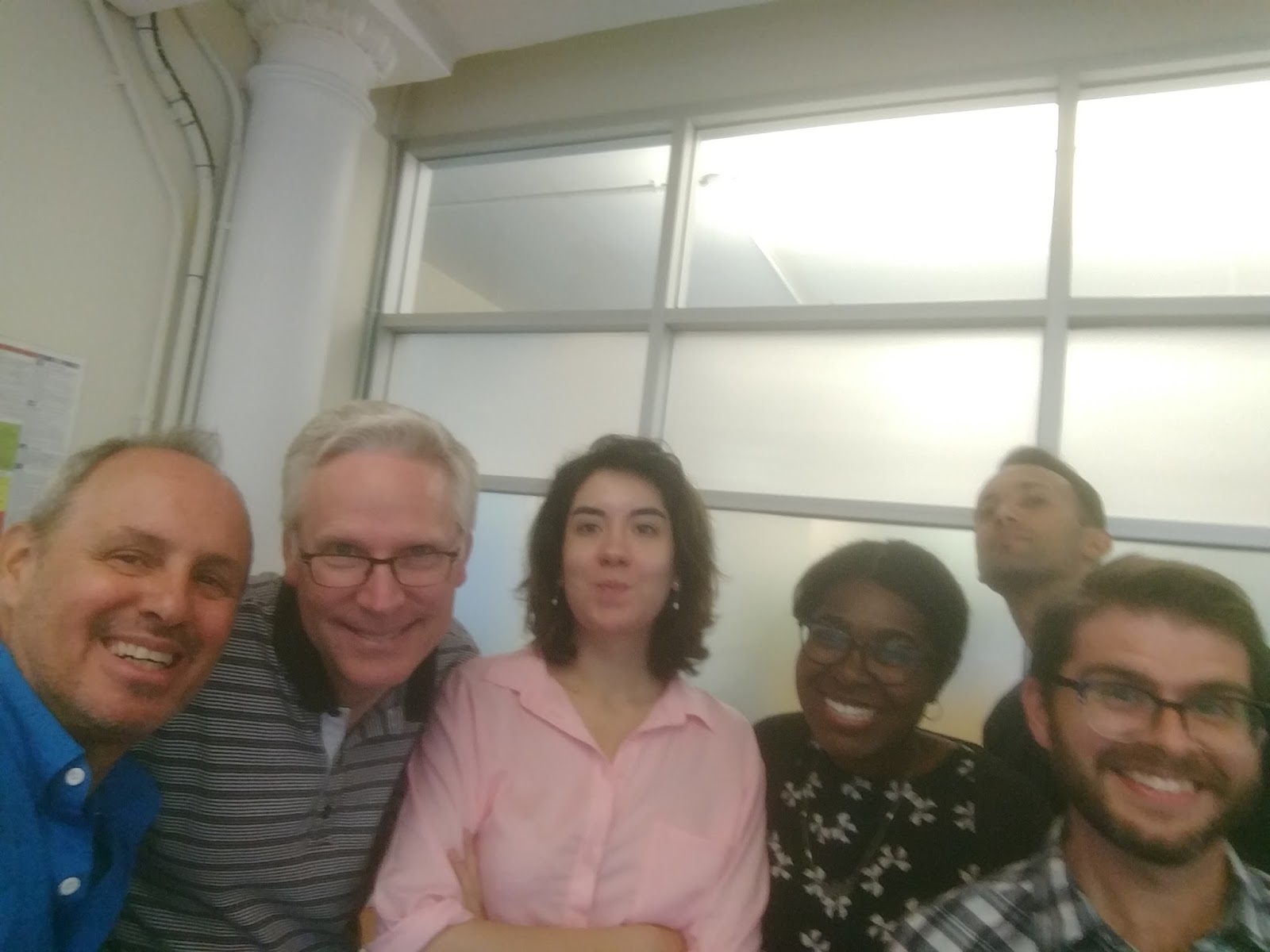 (L. to R. Jorge Arevalo Mateus, Christopher Tuffli, Kathleen Rivera, Rolando Alvarado, Bill Carbone)