ACE presents to NYC teachers in collaboration with City Lore
July 11, 2019
This month, ACE presented an in-development education component of the Global Jukebox to a group of educators under the auspices of a larger City Lore education and technology initiative.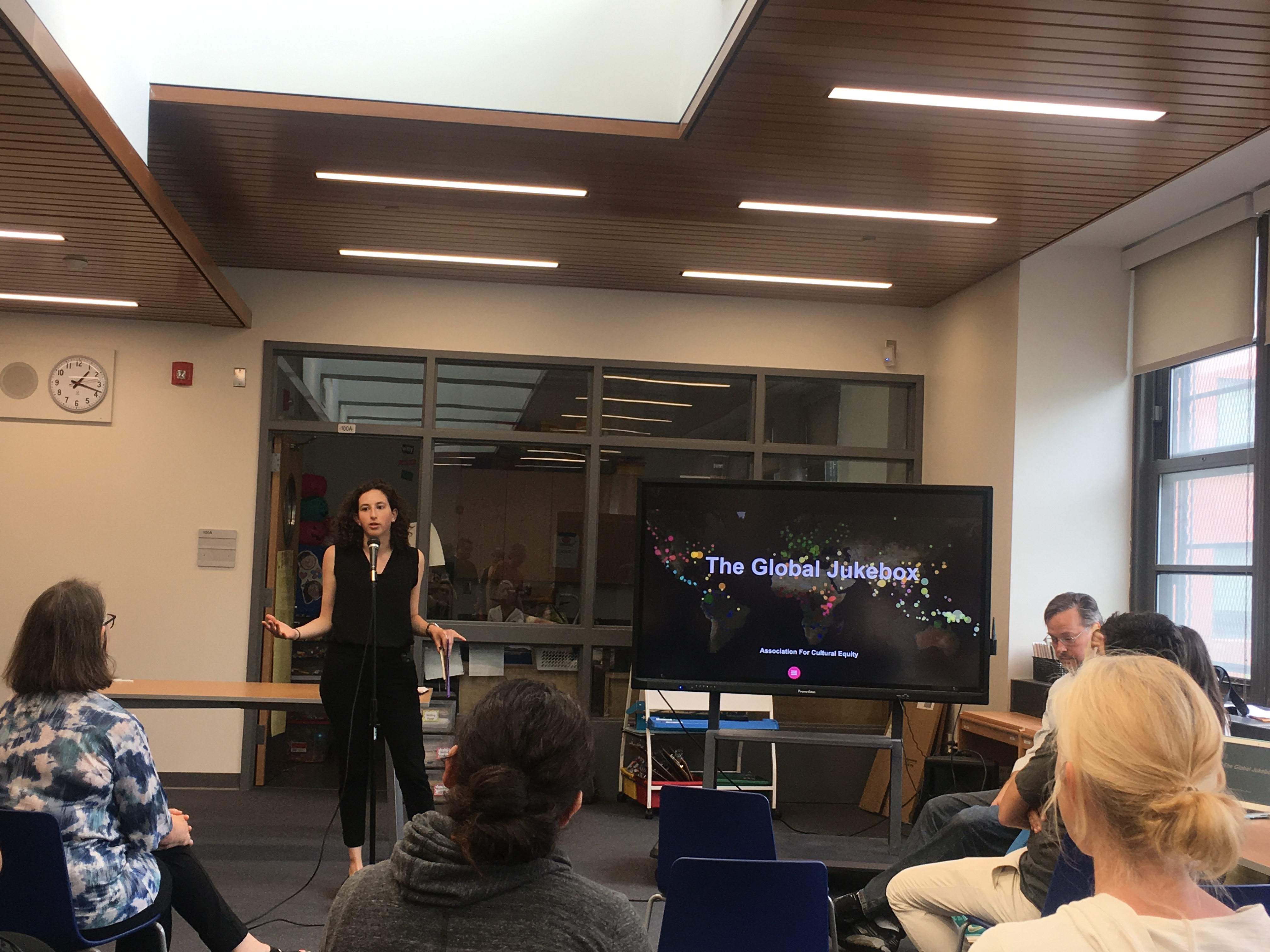 Members of ACE staff met with a group of 38 teachers and presented an overview of the Global Jukebox, how it may be used in the classroom setting, and a preview of an education-specific component which, when completed, can be used to trace user's "Musical Roots."  
This new section will be available in the fall.